ANTHONY'S WEEKLY BARTENDING VIDEO
A SPIRITED HISTORY OF DRINKING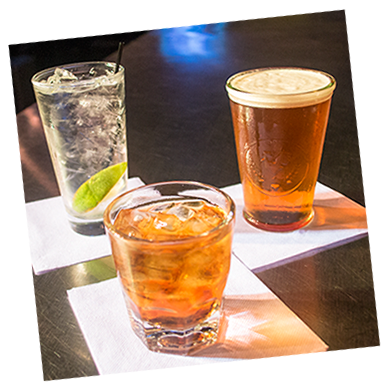 Shandy
In a pint glass, add:

8 oz. Coney Island Overpass IPA
4 oz. Ginger Ale
Pumpkin Spice Old Fashioned
In a rocks glass filled with ice, add:

2 oz. Seagram's Seven Whiskey
1/4 oz. Monin Pumpkin Pie Syrup
2 dashes Regan's Orange Bitters
Stir well to chill and dilute.
Gin and Tonic
In a tall glass filled with ice, add:

1 oz. Bombay Sapphire Gin
4 oz. Seagram's Tonic Water
Squeeze fresh Lime Juice
Stir gently, garnish with a lime wedge.
DAY DRINKING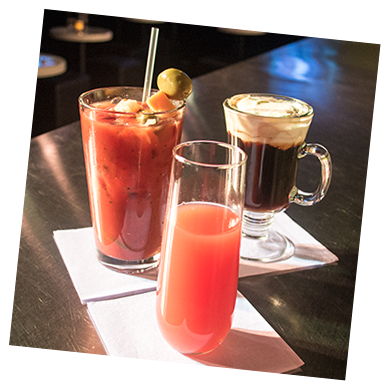 Imbible Bloody Mary
In a pint glass filled with ice, add:

1-1/2 oz. Citrus Vodka
1 squeeze fresh Lemon Wedge
1 dash Salt
1 dash Pepper
1 dash Worcestershire Sauce
1 dash Tabasco Sauce
1 dash Old Bay Seasoning
1 pinch grated Horseradish
4 oz. V8 Juice Blend
Garnish with a cheddar block, pepperoni slice, and pickled vegetables.
Irish Coffee
In an Irish Coffee glass, add:

1-1/2 oz. Tullemore DEW Irish Whisky
1/2 oz. Simple Syrup
4 oz. Coffee
Stir, top with:
1 oz. thickened Heavy Cream
Plum Bellini
In a Champagne flute, add:

2-1/2 oz. Prosecco
2-1/2 oz. Plum Nectar