Anthony Caporale
Creator, The Imbible series
Tenor U/S, A Spirited History of Drinking
Anthony is an award-winning pioneer in the beverage world, internationally known for being the first to bring mixology to both YouTube, with his seminal web video series Art of the Drink TV, and then to the stage in The Imbible series. He is the founder and Artistic Director of Broadway Theatre Studio, as well as the Director of Beverage Studies at New York's award-winning Institute of Culinary Education. Anthony appeared in 540 consecutive performances of A Spirited History of Drinking, wrote and directed the three other Imbible shows, and is a regular guest on national TV programs like The Dr. Oz Show, FOX Money, The Better Show. He received a dual BSE in Mechanical Engineering and Materials Science from Duke University, where he also studied vocal performance. Anthony has served as the National Brand Ambassador for Drambuie Scotch Liqueur, the Cocktail Ambassador for Truvia Natural Sweetener, the Managing Editor of Chilled Magazine, and the host of Spoon University's Mixology 101 video series. He can also be seen making drinks with the hottest theater personalities on the Taste Award-winning series Broadway Bartender. anthonycaporale.com
NICOLE DIMATTEI
Cocktails Waitress U/S and Director, A Spirited History of Drinking
Islay, Christmas Carol Cocktails
Brooke U/S and Co-Director, Day Drinking
Captain and Co-Director, Rum and Pirates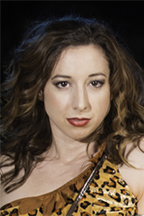 Nicole is the Director of Operations for Broadway Theatre Studio, and has been with the company since its inception. She co-wrote, directed, and performed in Rum Drinks…And Pirates! and produced, directed, and performed in Christmas Carol Cocktails. Nicole is an Amazon bestselling novelist with writing credits that include national magazines, a web series, a sketch comedy show at Carolines on Broadway, and several plays. Her play On The Uptown 2 Express Train was a Finalist in the Strawberry One-Act Festival, for which she also received a Best Actress nomination. She is currently working on two different pilots, her fourteenth book, and many more incarnations of The Imbible – stay tuned! SAG-AFTRA.
Matthew Billman
Ash U/S, Day Drinking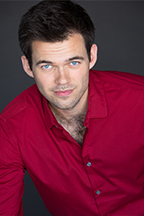 Matthew is very excited to be setting two personal firsts with The Imbible: his first a cappella musical, and his Off-Broadway debut! Past roles of note include Phoebus (Hunchback), Che (Evita), and Jean Valjean (Les Misérables). An avid a cappella singer and composer, Matthew had his original a cappella music featured on the NPR Politics Podcast through the end of the 2016 elections. www.matthewbillman.com.
Matthew Boyd
Bass U/S, A Spirited History of Drinking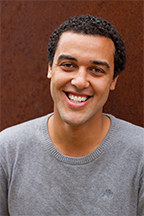 Matthew is making his Off-Broadway debut! Past credits include Bobby Strong (Urinetown) and Bruce Ismay (Titanic, The Musical). He recently graduated from Circle in the Square Theatre School (c/o '17) where he specialized in Musical Theatre.
Megan Callahan
Daisy U/S, Day Drinking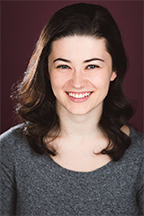 Megan is thrilled to be joining The Imbible for her Off-Broadway debut! She is a graduate of NYU Tisch School of the Arts with a Bachelor's Degree in Drama. Favorite credits include: The Nutcracker in Swingtime (Clara), Hairspray (Tammy), and Catch Me If You Can (Featured Ensemble). www.megantcallahan.com.
Joshua Carey
Bartender U/S, A Spirited History of Drinking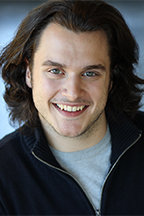 Joshua is extremely thrilled to be making his Off-Broadway debut in The Imbible: A Spirited History of Drinking! He is a graduate of SUNY Fredonia with a Bachelor's Degree in Musical Theatre. Theme Parks: Luminosity, Eternal Jamnation (Cedar Point Live Entertainment), Cool Yule Christmas (RWS Entertainment Group). Regional: 25th Annual Putnam County Spelling Bee (Leaf Coneybear), Godspell (Jesus). Follow Josh on Twitter and Facebook @JoshCareyActor and visit his website at www.joshuancarey.com.
Scott Caron
Bar Back U/S, A Spirited History of Drinking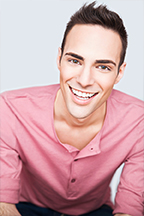 Scott is a proud Hartt School graduate. Regional credits include: RENT (Marc), Jesus Christ Superstar (Mary Magdalene), and Shrek: The Musical (Pinocchio). He's also a director (Evita, First Date) and an established interscholastic speech coach. www.scottcaron.com
Justin Chesney
Forest, Day Drinking
First Mate, Rum and Pirates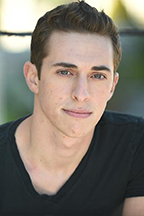 Justin is a NYC-based actor and recent alumnus of Hofstra University. Past credits include Little Shop of Horrors (Orin Scrivello), Hamlet (Laertes), and King John (Arthur).
Rylee Doiron
Liquor Runner U/S, A Spirited History of Drinking
Daisy U/S, Day Drinking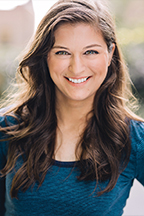 Rylee received her Bachelor's in Musical Theater from the University of Southern Maine. Her most recent credits include Jade in the original musical Crashlight at The Cherry Lane Theater, and ensemble roles in both RENT and Jesus Christ Superstar at Fiddlehead Theater Co.
Kristin Guerin
Liquor Runner U/S, A Spirited History of Drinking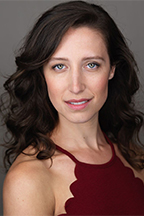 In addition to three years at The Imbible, Kristin's other Off-Broadway credits include: Can-Can (Carnegie Hall), Aesop's Fables (New World Stages), Piggy Nation (Snapple Theatre Center), and Angelina Ballerina (Vital Theater). Select Regional: Charity (Sweet Charity), Sheila (A Chorus Line), Gertrude (Seussical), Kate (Taming of the Shrew), Hermia (Midsummer…). Next up: Tinkerbell/Mary Ansell (shadowplay) at Access Theater. www.kristinguerin.com
Sarah Hinrichsen
Daisy U/S, Day Drinking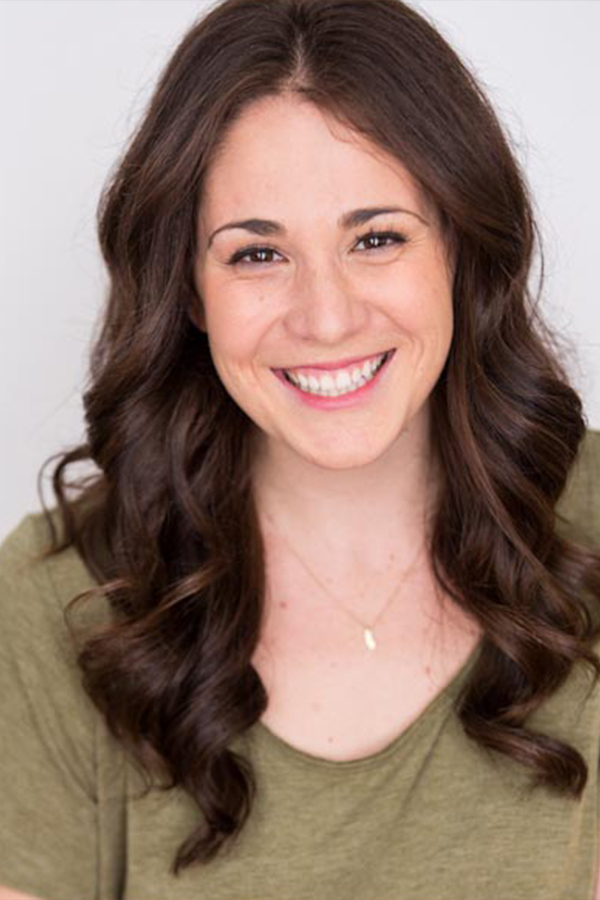 Sarah is so excited to join the company of The Imbible! Other favorite credits include: Little Women (Jo March), Once Upon a Mattress (Winnifred), and Chicago (Velma). She is originally from Los Angeles, and just recently moved to New York after receiving her BFA from Oklahoma City University.
Kate Hoover
Liquor Runner and Dance Captain, A Spirited History of Drinking
Brandy, Christmas Carol Cocktails
Quartermaster, Rum and Pirates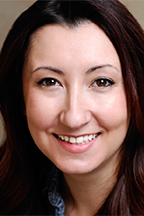 Kate has appeared in all three Imbible productions. She has a BFA in Musical Theatre from Montclair State University, and performed for 3 years as a Lead Vocalist for Carnival Cruise Lines. She is also a host for the NYC based Cranky Cabaret.
Alec Lee
Bar Back and Dance Captain, A Spirited History of Drinking
Alec studied theatre and music at Denison University, where he sang with The Denison Hilltoppers. He also trained at The New York Film Academy. Favorite credits include Princeton in Avenue Q, Melchior in Spring Awakening, and Cliff in Cabaret.
Nicholas Leung
Forest U/S, Day Drinking
Nicholas studies throughout the City University of New York and is the director of the Macaulay Triplets acapella ensemble. He is a proud alumnus of the Young People's Chorus of New York City and LaGuardia High School. Other credits include: HISSIFIT, Blood & Water, and RENT. Instagram @fencernick
Devon Meddock
Soprano U/S, A Spirited History of Drinking
Brooke U/S, Day Drinking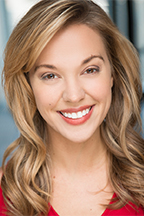 Devon is so excited to join the cast of The Imbible. She is a graduate of New York University – The Steinhardt School, where she earned her Masters in Music Theatre and an Advanced Certificate in Vocal Pedagogy. She currently serves as an Adjunct Professor of Voice at NYU Undergrad: Mercyhurst University. www.devonmeddock.com.
Emily Ott
Brooke U/S, Day Drinking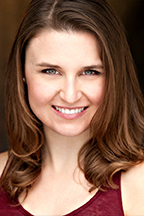 Emily is excited to make her Off-Broadway debut with The Imbible as a part of the Day Drinking cast. Originally from the San Francisco Bay Area, Emily recently graduated from St. Edward's University in Austin, Texas with a BFA in Acting. Some favorite past credits include: The Robber Bridegroom (Rosamund), Guys and Dolls (Sarah U/S), She Loves Me (Amalia U/S), and Cabaret (Sally Bowles). www.emilyott.com
Luke Schaffer
Ash U/S, Day Drinking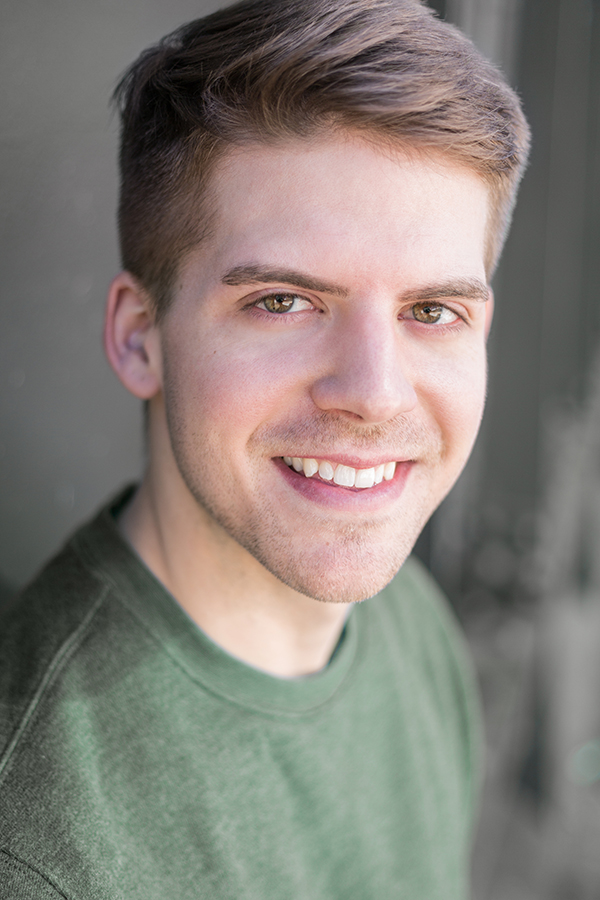 Luke Schaffer is a North Carolina native, with a B.A. in Acting. He is a Cancer sign with a Leo Moon and Aquarius Rising. Some of his favorite things are cold brew coffee, Harry Potter, and Lady Gaga's newest album. You can see him biking and running around Bushwick, or enjoying a beer and shot special on a roof in his free time.
Jae Shin
Forest U/S, Day Drinking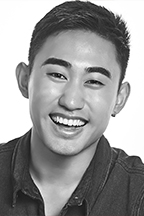 Jae just moved to the city to pursue a career in acting. When he's not singing or acting, or looking for places to sing and act, you can find him serving up French fries at Smorgasburg and Bryant Park, or making drinks behind the bar in Jersey City. Day Drinking is his first Off-Broadway show.
Stephen Scott Stark
Bar Back U/S, A Spirited History of Drinking
Marley, Christmas Carol Cocktails
Ash, Day Drinking
Bos'n, Rum and Pirates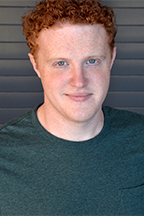 Stephen is excited to be transitioning from Christmas Carol Cocktails to the other shows in The Imbible series. Favorite credits include Shrek the Musical (Shrek), The Last Five Years (Jamie) and Bernice Bobs Her Hair (Otis Ormonde). He is originally from Oklahoma City and recently moved to NYC after receiving a BS in Vocal Performance from Southern Nazarene University.
Silvia Vannoy
Liquor Runner U/S, A Spirited History of Drinking
Daisy, Day Drinking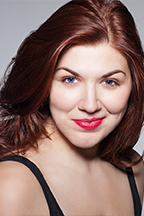 Silvia is thrilled to use her sommelier training in theater! Regional credits include The Importance of Being Earnest and Romeo & Juliet at Arizona Theatre Company, and she has also appeared as Laurey in Oklahoma! BFA: University of Arizona.
Nicole Weiss
Soprano, A Spirited History of Drinking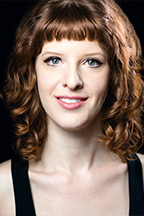 Nicole is a singer, songwriter, and actor who earned her BFA in Drama from NYU Tisch (Playwrights Horizons Theater School, Experimental Theatre Wing). She has performed at Joe's Pub, Ars Nova, The Beacon, Avery Fisher Hall, Sleep No More's Manderley, The Edinburgh Fringe, and probably your wedding. No stranger to acapella, she was most recently seen in the national tour of Vocalosity and is a proud alum of NYU's N'Harmonics. www.nicoleweiss.com
Ben Young III
Bartender, A Spirited History of Drinking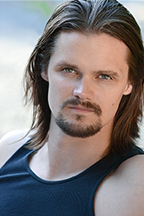 Ben hails from Montgomery, Alabama and holds a BFA in Musical Theatre from Auburn University. He's been seen in national commercials, on stage, screen, national and international tours. Favorite credits include Blue Bloods, The Blacklist, and Scooby Doo and the Mystery of the Pyramid. Special thanks to Sarah, Joey Bates, and the Actor's Project NYC. Twitter/Facebook/Instagram @by3art www.by3art.com
Tyler Danhaus
Production Stage Manager, Day Drinking
Tyler is a NYC-based Stage Manager. NY Credits include the New York New Work Festival. Regional credits include the Hangar Theatre (Ithaca, NY) and The Rose Theater (Omaha, NE). Tyler is a proud graduate of the BFA Stage Management program from the University of Wisconsin-Milwaukee.
Kim Garner
Company Manager, The Imbible series
Production Stage Manager, A Spirited History of Drinking
Kim is a Jill-of-all-trades in the theatre, constantly bouncing back and forth between administration and production. She graduated from Elmira College in 2013 with a B.A. in Theatre. Companies she's worked for include The New York International Fringe Festival, Richards/Climan, Inc., Signature Theatre, Cape May Stage, and The Eugene O'Neill Theatre Center.
Josh Ehrlich
Composer, Arranger and Music Director
Hailed by Deke Sharon as "dynamic, bold, and audacious," Josh Ehrlich is a composer, lyricist, arranger, accompanist, music director and music educator in New York City. His compositions and arrangements have been performed by the FAMES Orchetra, the Rutgers Glee Club, Voices of Gotham, and now the cast of Day Drinking. He holds a Master's Degree in composition from Rutgers and a Bachelor's from Yale where he music directed the Society of Orpheus and Bacchus. www.joshehrlichmusic.com
Michael Leslie
Production Manager
Michael is currently a Production Manager for Jazz at Lincoln Center, and also serves as Technical Director for Broadway Theatre Studio. Prior to that, he worked as the Production Manager for the John W. Engeman Theater after serving as Theatrical Consultant for its $5 million renovation, and he was also Technical Director of Stony Brook University's Staller Center for the Arts. Michael has been a theater professional for over 15 years, and managed countless productions ranging from touring companies and industry events to musical performances and of course lots and lots of theater. Production credits include regular performances by the Jazz at Lincoln Center Orchestra led by Wynton Marsalis, Upfronts for The Discovery Channel, and Alan Cumming's original U.S. run of MacBeth.